SUPERMARKET SKIMMERS: EFFICIENCY WITH MIZUMO
Welcome to the revolution in supermarket efficiency. At MIZUMO, we understand the importance of optimizing every aspect of your supermarket operation. That's why we introduce our supermarket skimmers, a solution that will transform the way you operate, reducing waste and maximizing productivity.
How Our Supermarket Zumeras Drive Efficiency
Our supermarket skimmers transform your supermarket management by reducing waste and increasing productivity. Whether it's streamlining the preparation of fresh produce or improving speed of service, our skimmers are designed to make a difference in your daily operation.
Reducing Waste and Increasing Productivity
By reducing waste and increasing productivity, these dockers become essential items for any supermarket looking to improve its operations. Say goodbye to inefficient processes and welcome a smarter way of working.
Innovation in Supermarket Operations with MIZUMO
Innovation is the backbone of our supermarket checkout counters. With cutting-edge technology and ergonomic design, we are changing the rules of the game in supermarket operations. These checkout counters adapt perfectly to your needs, allowing you to optimize every task and deliver a smoother, more satisfying shopping experience.
Discover the Advantages of Choosing our Supermarket Tracers
When you choose a professional orange juicer, you choose a leap forward in terms of technology and efficiency. These advanced tools not only optimize your operational processes, but also improve the accuracy and quality of your services. Experience the convenience of smooth operation and the confidence of delivering high quality products to your customers, backed by MIZUMO solutions.
Advanced Technology for Operational Efficiency
At MIZUMO, we are committed to providing you with the most advanced tools. Our supermarket checkout counters incorporate cutting-edge technology that speeds up processes and improves accuracy. With a focus on operational efficiency, we provide you with the tools you need to overcome the daily challenges of running your supermarket.
Explore Our Range of Supermarket Zumeras Designed for Supermarkets
Discover the variety of skimmers we have designed specifically to meet the needs of your supermarket. From specialized models to versatile solutions, we have the most complete range for you to choose from to suit your operation. Start optimizing your supermarket today with MIZUMO's skimmers.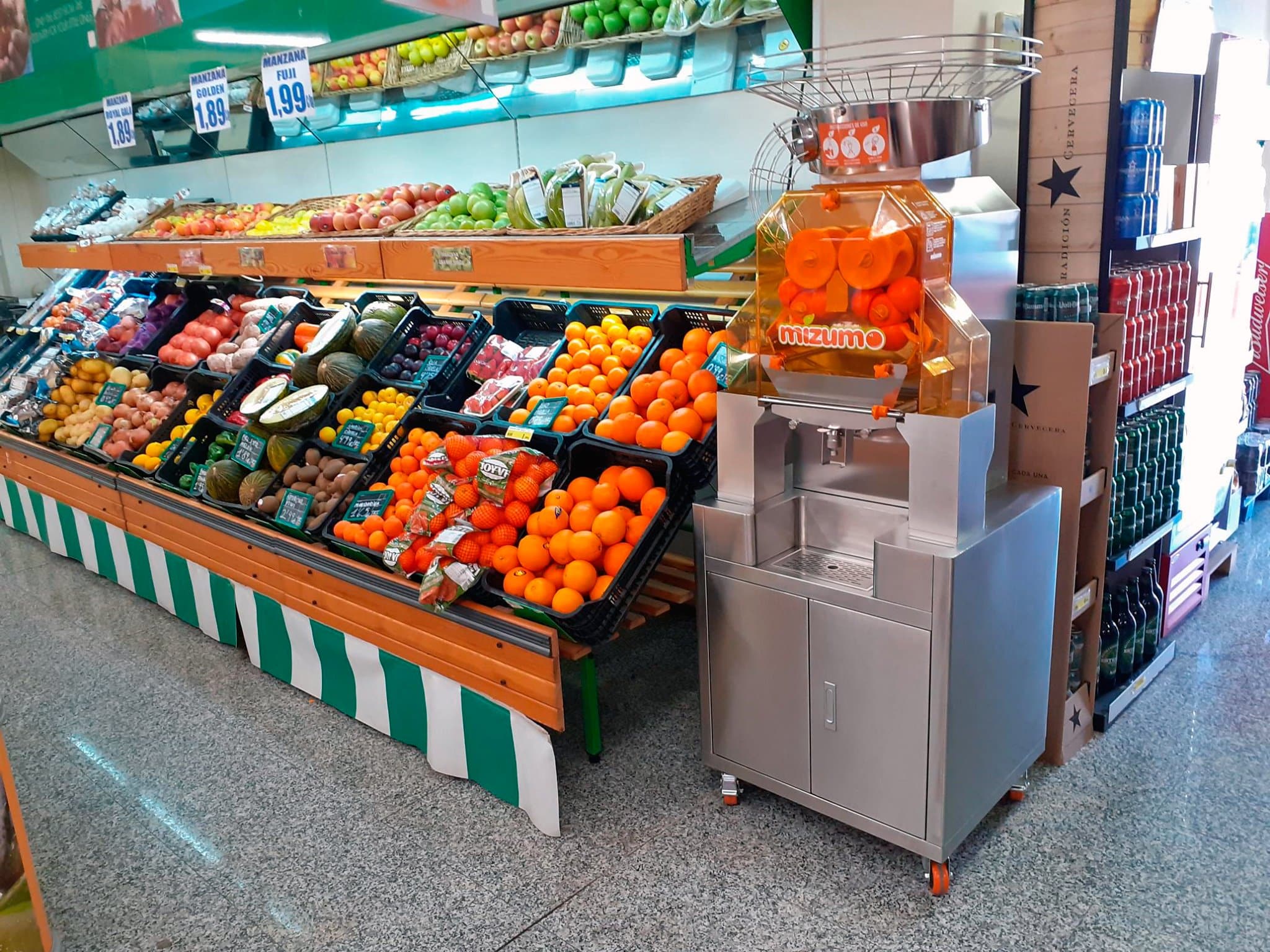 https://exprimidormizumo.com/wp-content/uploads/SELF-SERVICE-PRO-EN-GRAN-ALACANT.jpg
1536
2048
admin
https://exprimidormizumo.com/wp-content/uploads/Logo-Mizumo-340x155px-ENG.png
admin
2020-02-07 10:51:33
2023-08-10 09:12:01
SUPERMARKET SKIMMERS: EFFICIENCY WITH MIZUMO